News
How to assemble a DA-EF Inductor on G-Pultec with Inductor-Board
23.03.2014 10:11
DA-EF Inductor mounted on the G-Pultec Filter PCB with the DA-EF Inductor board: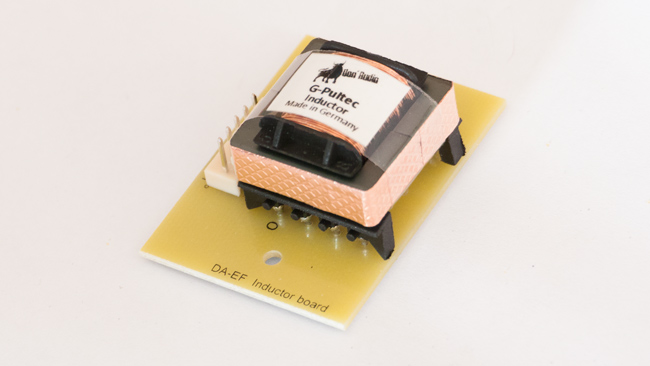 Put the DA-EF inductor board onto the back of the G-Pultec filter board. Place it on the right side and keep a distance of around 3-5mm to the right end of the filter pcb and mark with a pen the points to drill trough in the next step.
Check the marks, they should have generous space to the printed circuit board tracks, like you can see on the following pic.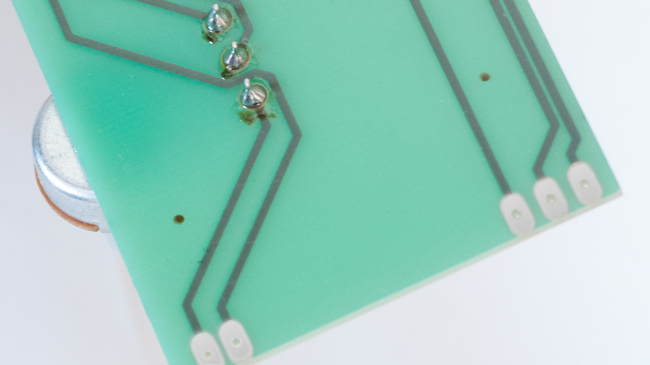 Drill trough your marks with a 3mm gear.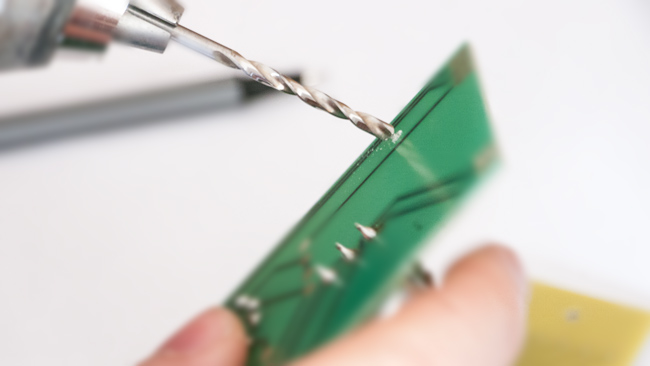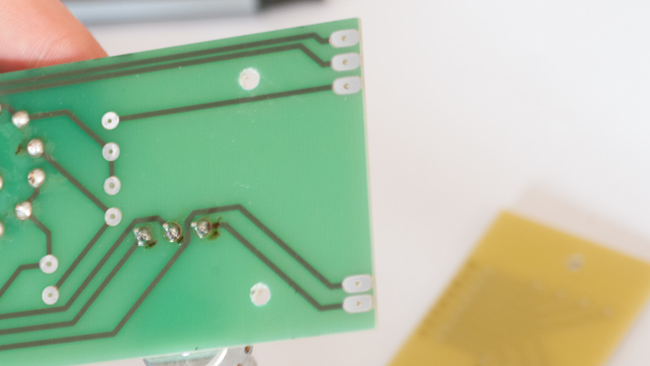 I recommend to use those wire to pcb connectors but you can also solder the wire direct to the pcb.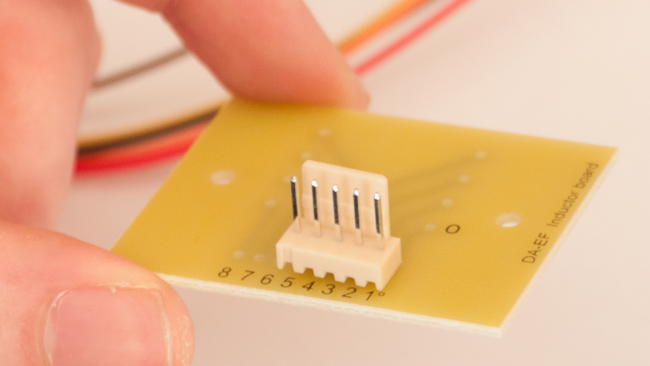 soldering the pcb connector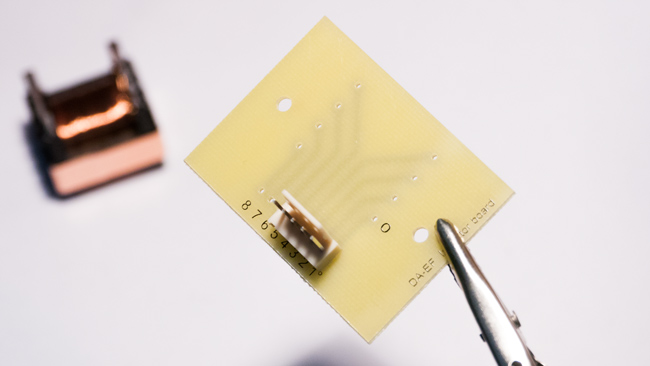 Now attach the G-Pultec Indcutor onto the inductor boad. If one pin should not fit, just use a small stick or screwdriver to bend it carefully into the hole.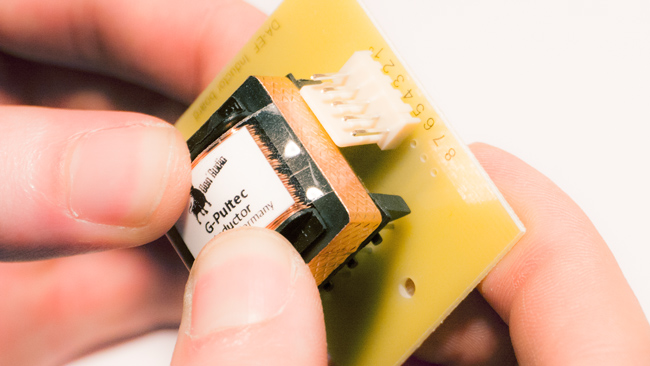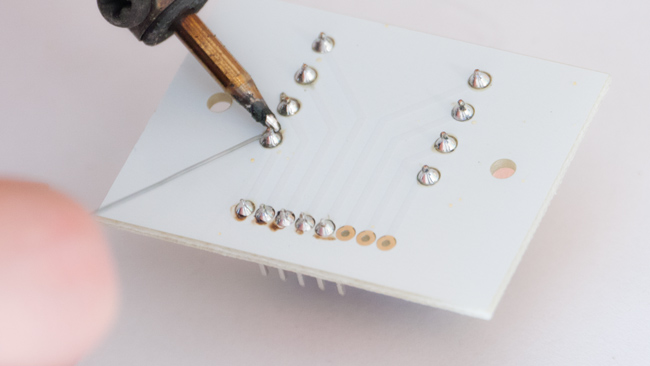 :)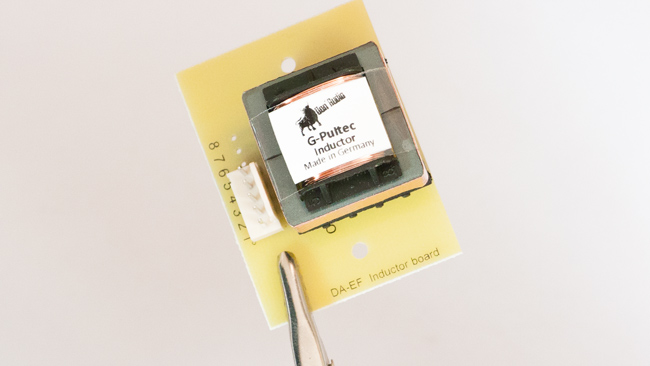 Cut the connector wire to 60cm
pre-solder the wires
... and connect them to the G-Pultec filter board.
finish :)
Go here to the Inductor board.
Also check out the G-Pultec Filter board kit
Author: Don
About me