Description
1/4 shaft
Classic British collet knobs with 1/4 shaft. These fine British knobs were used for several studio mixers. The quality and choice of caps colors are a big pro. They can be mount easily with the collet insert and by tightening the nut behind the cap. The diameter of this knob is 15mm and you can choose the corresponding caps below the description in the corresponding article section. These knobs are also available in multiple other sizes and gray. The caps can be made with line, dot or blank. Feel free to contact us for your needs.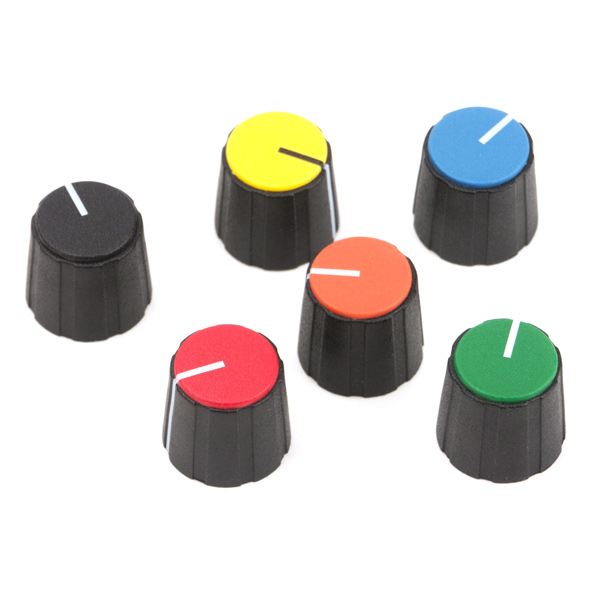 Customer-Pics
Log in to upload a pic!
---
At moment there are no customer pics for this product.