Currently this product is out of stock. See
alternate products
You can order this article - Please notice the processingtimes that can vary - For informations for the processingtimes please contact us or we will sent you the information about the processing time by recieving your order.
Ben Alder wood frame for wall-mount 1200x620mm
Description
Ben Alder wood frame for ISO-BOND absorber panels with mounting holes for wall-mount. 1200x620mm abd 110mm deep. Available in 4 colors. The ISO-BOND panel on the picture is not included. Mounting hooks are included.
Example picture of a speaker room treatment with Ben Alder modules filled with ISO-BOND panels: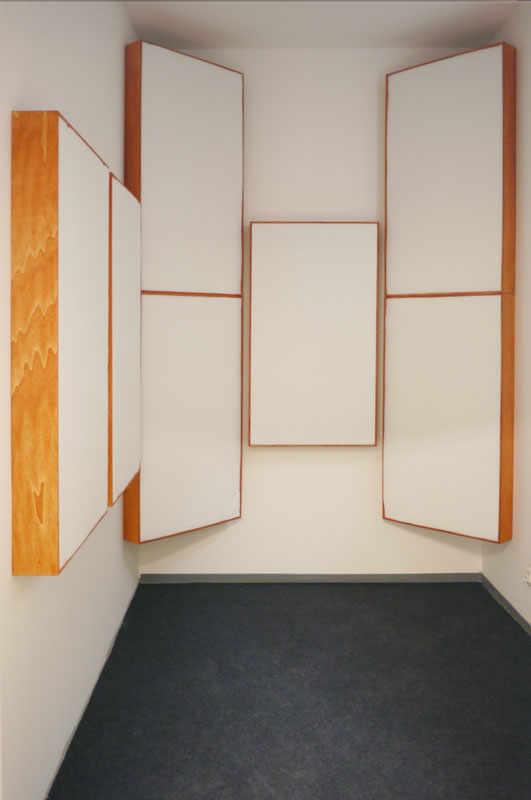 Notify me when this product is available
Customer-Pics
Log in to upload a pic!
---
At moment there are no customer pics for this product.