Classi Elma A4, 24 positions audio attenuator, assembled 0.6 Watt 10k Thin-Film Audio Resistors 1 Wafer
Category
Manufacturer
Function
Compliance
Description
Professional Audio Attenuator switch with 24 positions, recommended to replace a potentiometer with a quality stepped attenuator.
The A4 is a individual customizable audio rotary switch which offers a huge range of rotary switches in series or ladder type attenuator configuration.

The High-End Elma rotary switch is developed with a PCB based switch contact system that is specifically designed to meet audiophile requirements for super sonic performance. All switches feature Elma´s hallmark indexing feel for outstanding tactile feedback and feel with a standard toeque of 2.5Ncm. Selectable end stop. Pre-Assembled with high-precision 1W low-noise thin-film resistors with input impedance options 10k, 20k, 50k and 100k Ohm. The series A4 attenuators are available up to 8 channels. The A4 switch can be assembled with resistors up to 3.6mm diameter for the ladder type switch. This rotary switch is also available as concentric version. We offer customized THT version with custom selected resistors - If you need any custom solution, please contact us.

Features
Selector attenuator switches, series
Exceptional sonic clarity, smooth and precise switch feel
Low-bounce contacts with 3 micron gold plating
Motorized versions available (see Remote Audio PLUS)
Customized tapers
Concentric Version available
For high-end home audio, mixing console and Cinema
Torque standard
up to 2 Wafers 1,5Ncm
from 3-4 Wafers 2,5Ncm
from 4 Wafers 5Ncm
Please contact us, if you need individual torque values.

On the following pictures you can see a concentric design arrangement of the A4 switch. Please contact us if you are interested in a concentric version.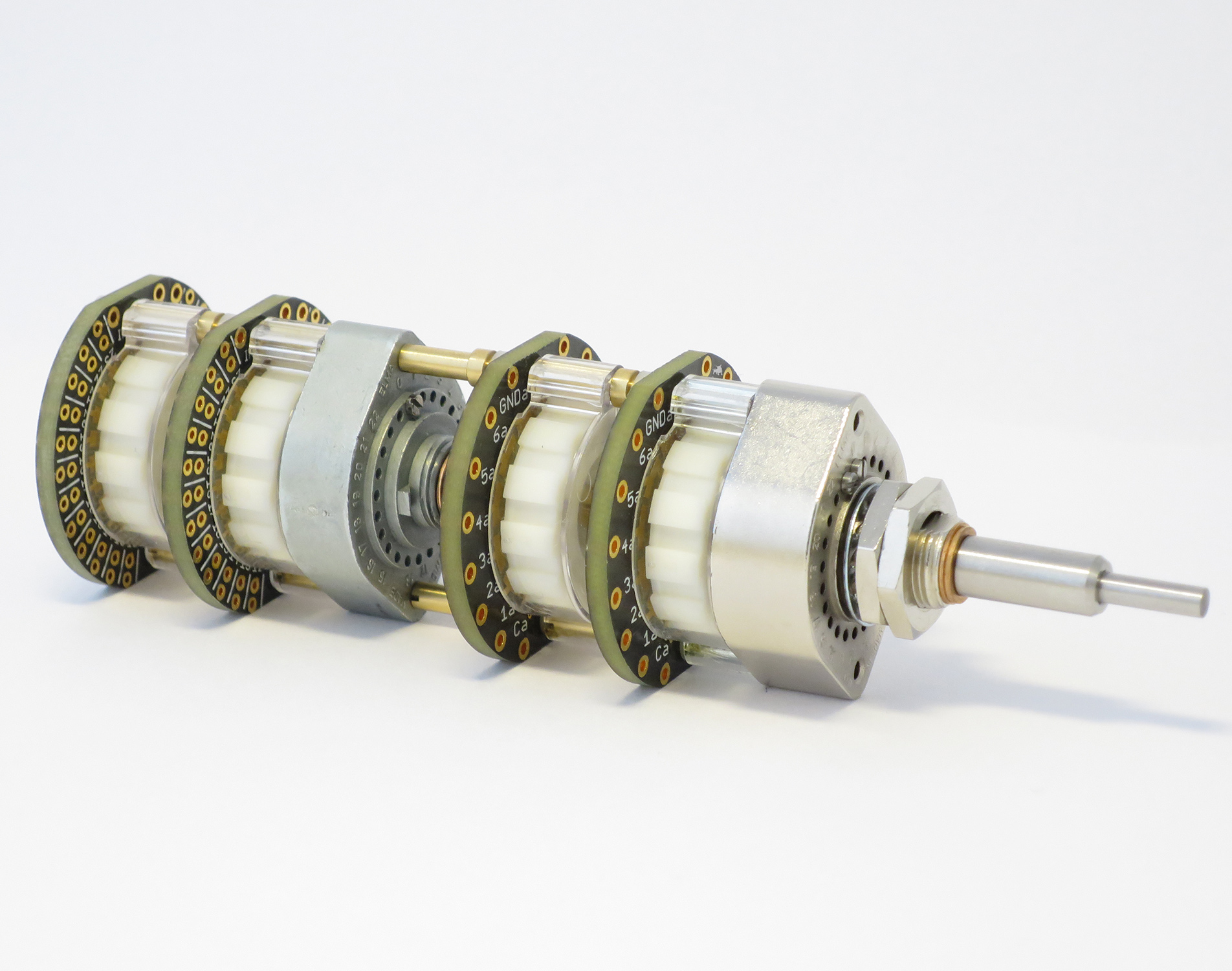 Announced maximum resistor diameter for the A4 is: 0.7/3.6/10 mm
Miscellaneous
Notify me when this product is available
Customer-Pics
Log in to upload a pic!
---
At moment there are no customer pics for this product.