Currently this product is out of stock. See
alternate products
You can order this article - Please notice the processingtimes that can vary - For informations for the processingtimes please contact us or we will sent you the information about the processing time by recieving your order.
EMI BBC pointer Knob Small
Description
red (1/8 Inch shaft)
blue (1/8 Inch shaft)
gray (1/8 Inch shaft)
Measures in mm:
Length with nose and back: 14,73mm
Diameter without nose, round part: 10,87mm
Height: 12,70mm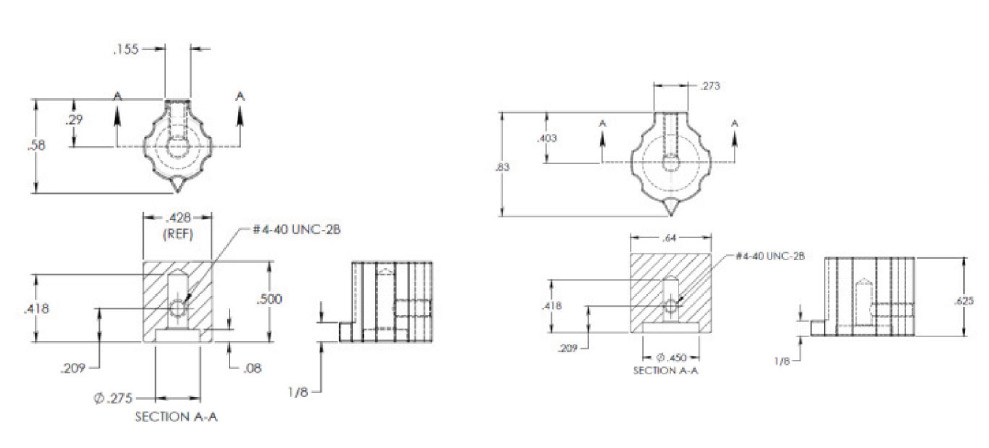 Notify me when this product is available
Customer-Pics
Log in to upload a pic!
---
At moment there are no customer pics for this product.