Description
Professional 19" Rack Aluminum Case with vented side-panels, optional mounting rail system custom backpanel and extra stabilisation features. A solid case for racking professional gear or building up a nice 500 type power-supply enclosure.
Available sizes:
1RU / Rack Unit
2RU / Rack Units
3RU / Rack Units
Stackable - Get as much rack units you need
Our new V-Case Pro is a flagship in the 19" enclosure marked. It provides a lot of mounting and stabilisation options for ambitious home/ DIY people or professional industry series production. 500/51X, 19", as 4U,5U,6U+ Server case and Desktop compatible.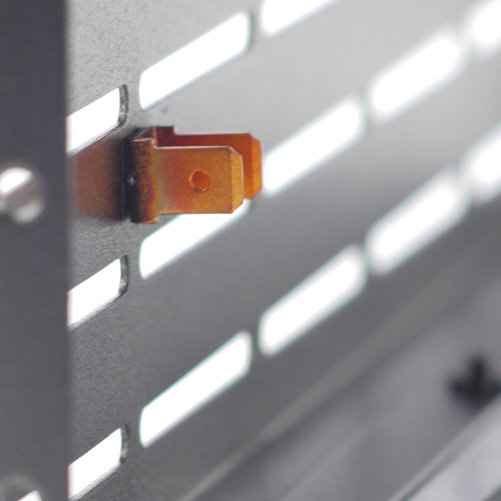 Features

Vented side-plates for optimal cooling
Mounting-slots on the side-plates
Very fast and easy assembling
A special chamfer-less design provides very wide inside dimensions with a width of 435mm 
Two Integrated Double-Ground Case Grounding-Connectors. One Double-Ground connector each side-panel.
Optional Mounting Rail System to mount PCBs easily inside the case
Front- and rear-panel can be demounted easily
Stackable Side-Panels make you able to achieve any case height your project requires.
Black industrial powder coating, bondet at 220° temperature for highest scratch and hit resistance.
Handles can be mounted directly on the 1U and 3U case (for example Schroff Handles fit perfectly)
A lot of options to fix and stabilize top and bottom plate
Aluminum top and bottom plate, so you can CNC your Logo onto the Top and Bottom Plate for example.
Install the Mounting Rails on different height positions to create a second installation layer for PCBs, Potentiometers, Switches, etc.
Press-Fitted M3 Threads on top/bottom cover and M4 Threds for front/rear panel
M3 Countersinks at Top/Bottom Cover
For Hi-Fi or Desk-Use simply install a Frontpanel without 19" ears. 
Customizable Backpanel for Female Neutrik NC3FAV and Male NC3MAV Gold XLR Jacks
Matching IEC connectors: IEC with switch,  IEC without switch

Inside depth: 300mm
Maximum inside width: 435mm
Case-Height: 1U, 2U, 3U, 4U or more (Stackable design)
Color: Black industrial powdercoating 220°


V-Case Accessories


Optionale Mounting-Rails (12231DA):




Optionale transformer mounting base (1287DA):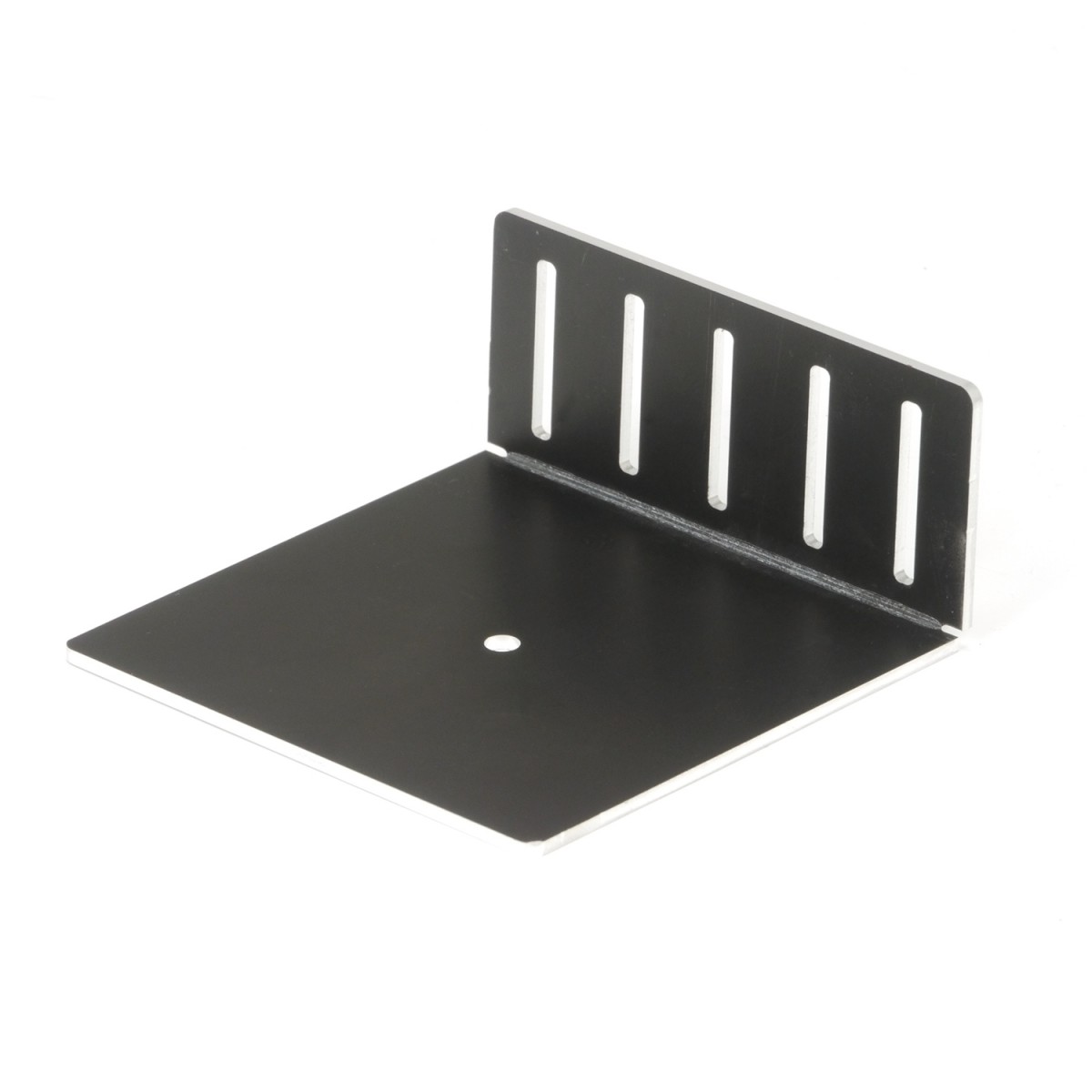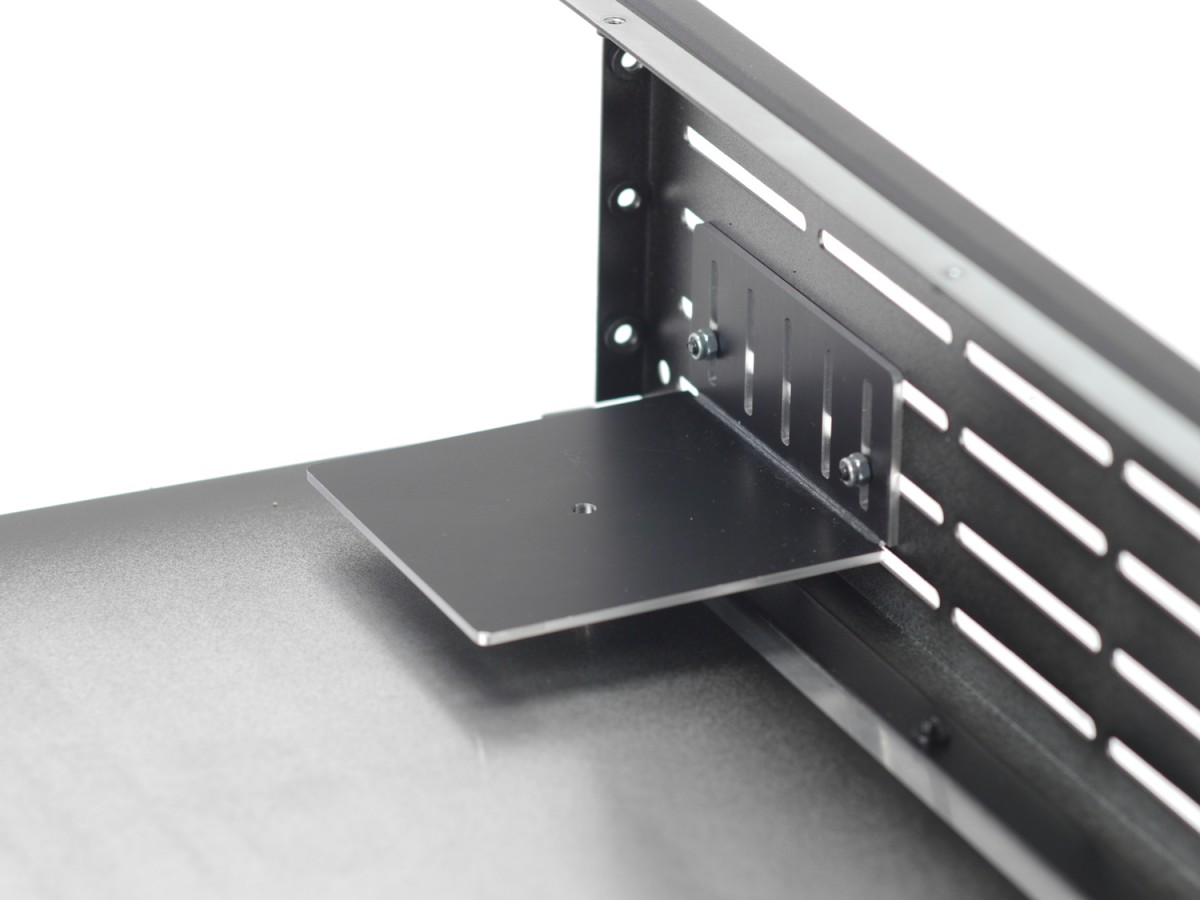 The V-Case Pro Enclosure is the most versatile professional aluminum enclosure on the market. You can configure 19" Rack case, a 500 or 51x rack case, a desktop enclosure or multimedia 19" computer racks from 4RU, 5RU, 6RU+ upwards easily. Stacking design makes it possible to create endless rack unites. One of the most interesting features are the integrated ground connectors on the side panels and the mounting rail system to achieve several layers inside the case wether vertically or horizontal - both is possible with the optional mounting rails that can be screwed to any position of the side-panel slots. The mounting rale has two sides: one side is compatible to API500 and 51X modules or you can twist the mounting rale to mount pcbs on the pre-cutted mounting-rail slots professionally without the need to drill into the bottom panel. The case is full aluminum, so you can engrave or customize it with your company or privat logo as wished. The case comes with black quality, very solid powdercoating baken at about 220 degree, M3 and M4 screws. Made in Germany.


For the following Frontpanel templates and the helpful overview files you need to download the free Software Frontpanel-Designer. Download here. Contact us for custom Front- & Backpanels.
V-Case 19" Frontpanel Templates
V-Case 19" Frontpanel Templates with advanced stability 90° brackets
V-Case 19" Frontpanel Templates with advanced stability pad
V-Case Pro Enclosure Overview
Notify me when this product is available
Customer-Pics
Log in to upload a pic!
---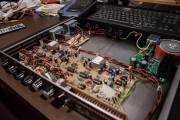 "Super geräumiges und hochwertig verarbeitetes Gehäuse, alles sitzt wie angegossen und leicht zu montieren ist es auch. Strategisch wichtige Stellen sind frei von Pulverbeschichtung für guten Kontakt untereinander und damit bessere Abschirmwirkung. Die Innenhöhe bei 1 HE erlaubt sogar, die großen Edcor-XSM-Trafos zu montieren. Kauf ich wieder!"