Elma Rotary switch Type 04 Eyelets 1 Wafer 4 x 3 Non-Shorting 04-1434
Manufacturer
Switching mode
Pin type
Description
Very robust and versatile 3 Position Multi Wafer Selector Switch.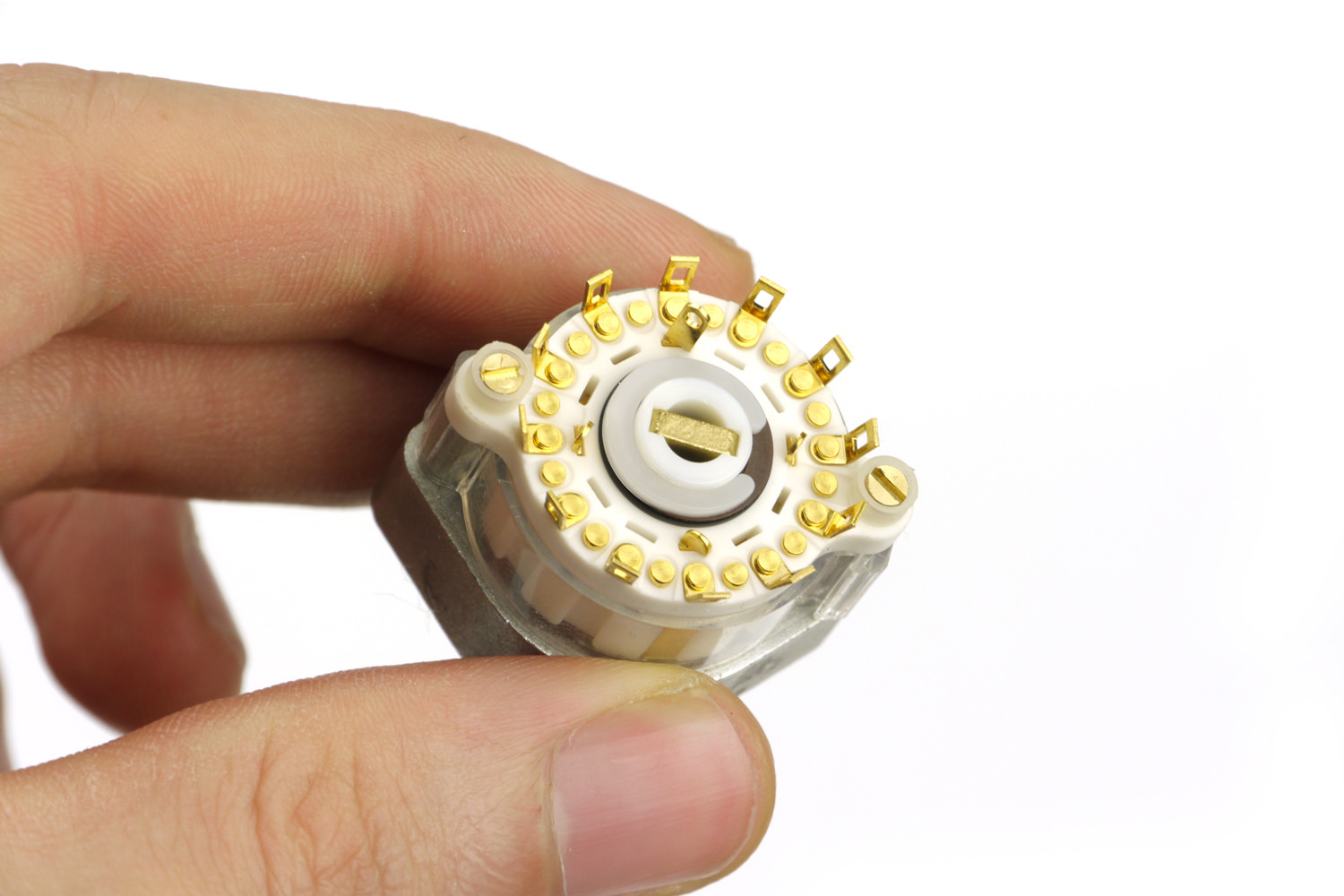 Up to 3 Positions 4 pole selector switch
Very robust and versatile
25,000 switching cycles with up to 20.0 Ncm switching torque
Gold plated contacts: 3 micron
Robust metal housing with metal shaft
Optional IP68 front panel sealing
Operating temperature range: -40 to +85°C
Various options and customization
6mm 1/4" shaft
Customer-Pics
Log in to upload a pic!
---
At moment there are no customer pics for this product.